SECURITY INSPECTION SOFTWARE
Speed up Audits and Increase Accuracy with ArcSite's Security Inspection Software
Never mark up a messy print by hand again!
ArcSite changes the way you record and visualize your site data and reports.
It's as easy as drawing a picture or filling out a form.
Best of all, your team can do it directly on their mobile device. There is no need to be a CAD expert!

See for yourself.
The impact of ArcSite's Security Inspection Software
Speed up Audits and Inspections
Eliminate Costly Errors and Rework
Automate Timely Processes
What is Security Inspection Software?
ArcSite's Security Inspection Software equips your company to operationalize your inspection process to save time and money.
ArcSite allows your field team to produce professional, standardized CAD drawings and accurate reports all on their mobile device while visiting the job site. You can even upload a pre-existing print and digitally mark it up with site conditions and required information.

Security Inspection companies that utilize ArcSite see an increase in efficiency in the field and more consistent output from their team.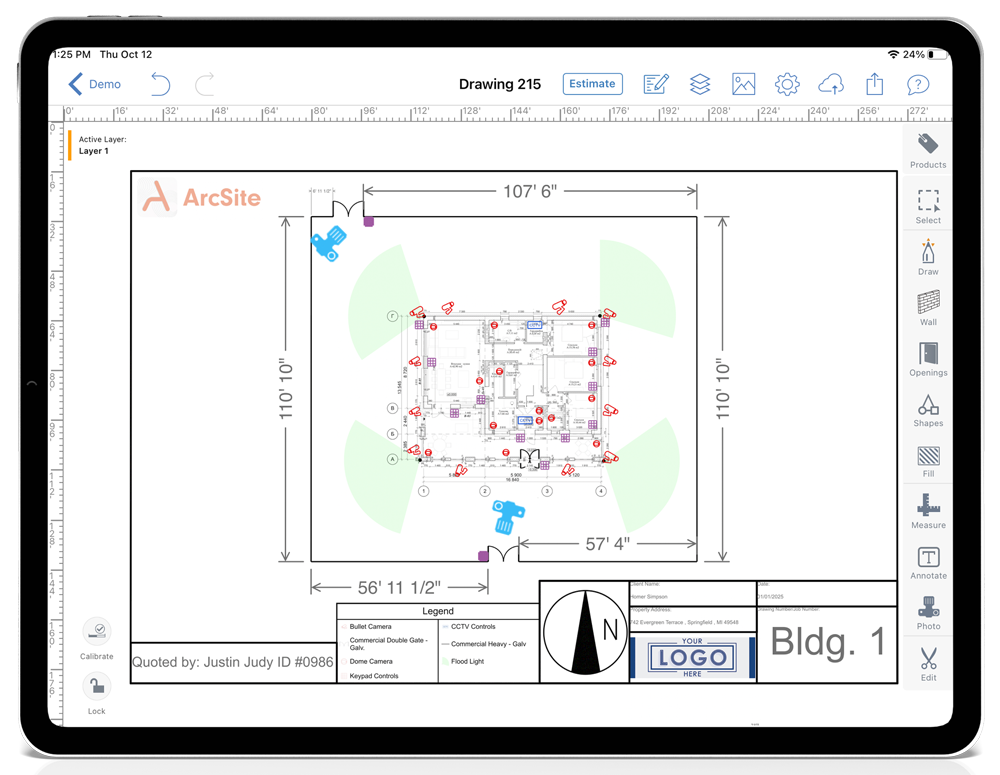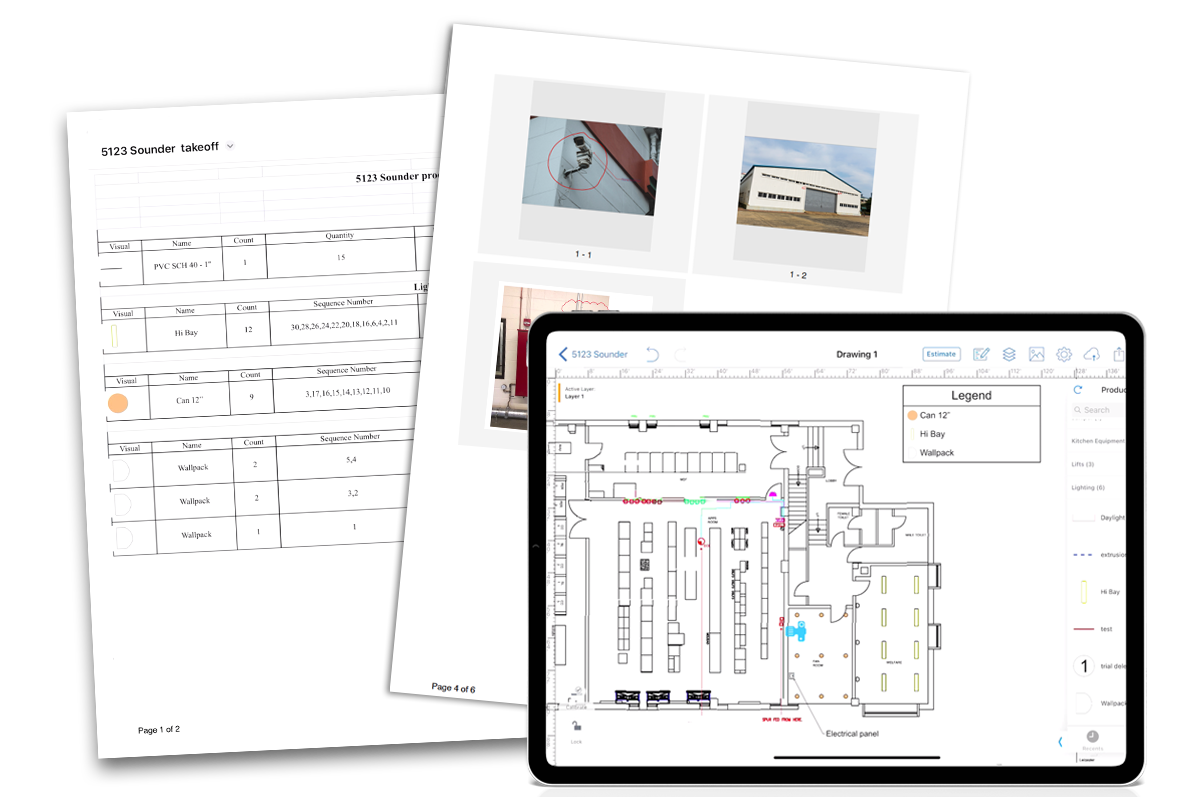 One Tool for Your Entire Security Inspection Workflow
Professional CAD drawings, markup, site photos, data collection, forms, budgets, reports, and more. ArcSite does it all. Say goodbye to using multiple tools to accomplish everything in your workflow.

ArcSite eliminates the need to transfer data from one system to the next, greatly speeding up your workflow, and significantly reducing any opportunity for errors.
Project Budgets at the Tap of a Finger
Need a budget for your project? ArcSite has you covered!
Simply mark up your drawing or pre-existing print with the products and services needed and ArcSite automatically calculates a budget for your team.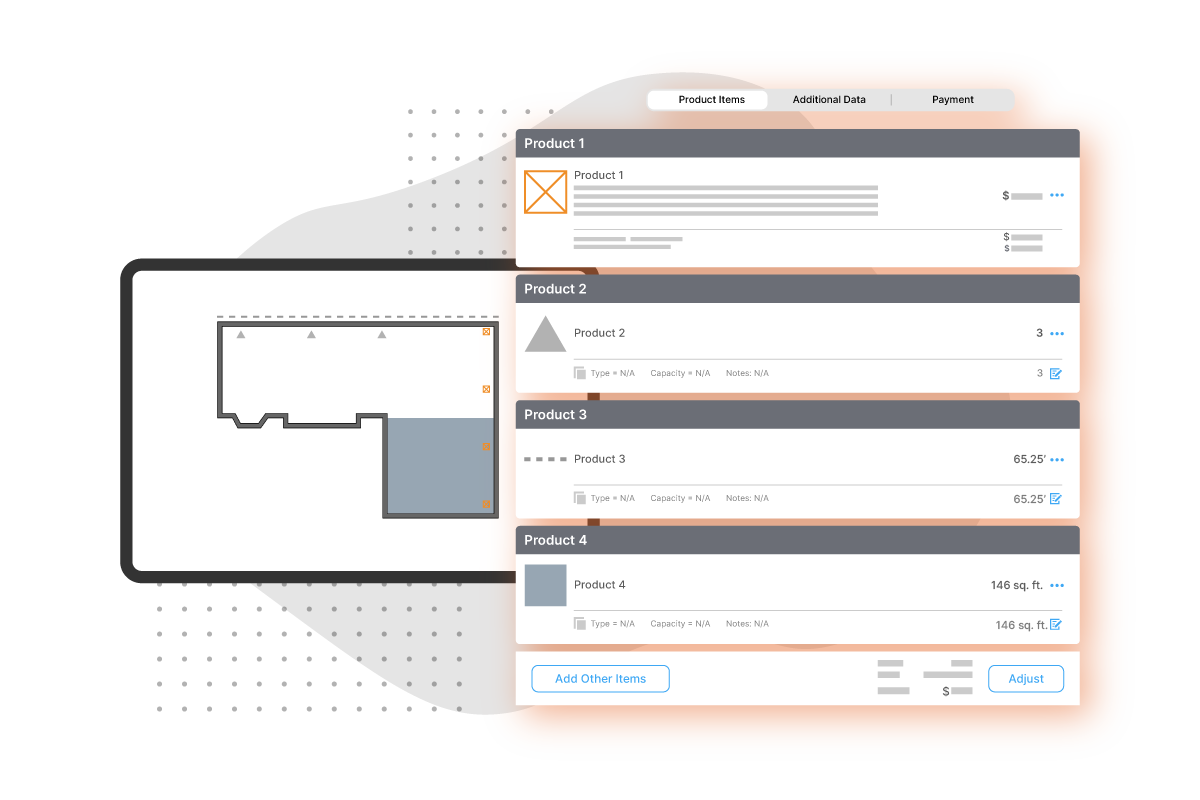 POWERFUL FEATURES
How ArcSite works for Security Inspection
Drawing
Create professional CAD drawings and mark up PDFs with your tablet.
Data Collection
Keep your team on the same page with data from the job site, all stored in the cloud.
Photos
Embed and markup photos into your drawings to better communicate with your team and customers.
Collaboration
Instantly share information to your team, without leaving the job site.
Products
Customize ArcSite with the exact products your company uses on the job.
Proposals
Generate and present service proposals with the tap of a button.
FREE PERSONALIZED DEMO
Save Time and Money with Security Inspection Software
FAQ
Want to know more about Security Inspection Software?
What are the benefits of using Security Inspection Software?
Using Security Inspection Software elevates all levels of your business.
By using Security Inspection software, you ensure your data is consistent across all of your jobs.
ArcSite provides a unique visual representation of that data as well, which gives your clients a much clearer understanding of the work you've done and the findings.
What platforms is your Security Inspection Software available for?
Currently, ArcSite is available on Windows, Mac, iOS and Android devices.
Does your Security Inspection Software integrate with other programs?
Yes, ArcSite integrates with popular accounting and CRM platforms at our Premium level to keep every aspect of your service business connected and up-to-date.
We also now integrate with Zapier which allows you to connect ArcSite to over 4,000 other tools!
How can software grow a Security Inspection business?
Using Security Inspection Software changes the way your business operates. More efficient site investigations and onboarding lead to increased profitability and opportunities for growth.
What if my team is old-school and doesn't like new technology?
ArcSite is designed to be easy-to-use, with relatively little training. After just an hour or two using the app, your team will be up and running like the pros they are.
HOW SECURITY INSPECTION COMPANIES EXPAND THEIR BUSINESS
Sign up for a personalized demo to learn more