Create your project in ServiceView
When a new job is created in ServiceView, it'll also be created in ArcSite. This ensures you'll be ready to go as soon as you hit the job site.


Draw out your job site and scope of work in ArcSite
Easily capture current site conditions and mark them up with your proposed solutions with ArcSite's easy-to-use drawing canvas and product libraries.
Push project back into ServiceView
Eliminate rework and double entry when your drawings and project info are automatically sent back from ArcSite into ServiceView.


Easily capture and draw visual site data
ArcSite's intuitive drawing system helps you capture every detail needed to complete the job with speed and precision. With easy access to CAD tools, ArcSite users can easily draw their work without worrying about slowdowns or mistakes! Plus its photo tool embeds important site photos into drawings so they are never forgotten again.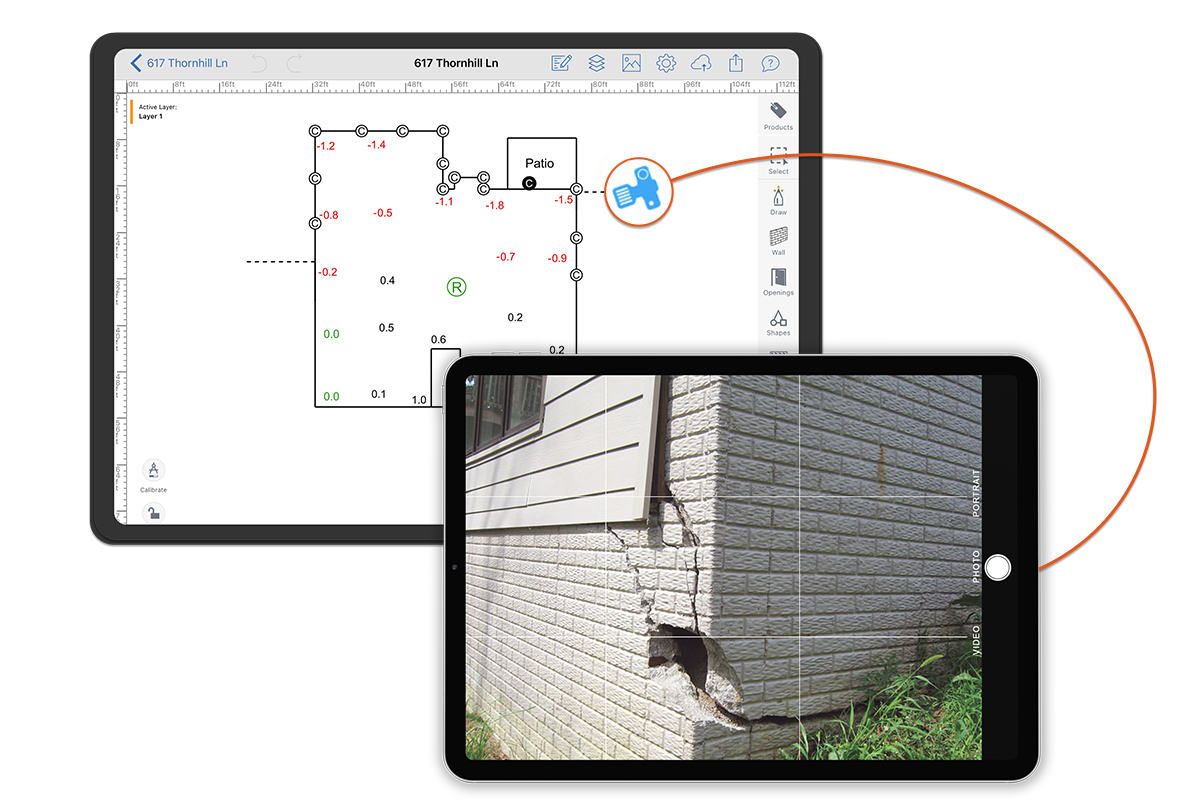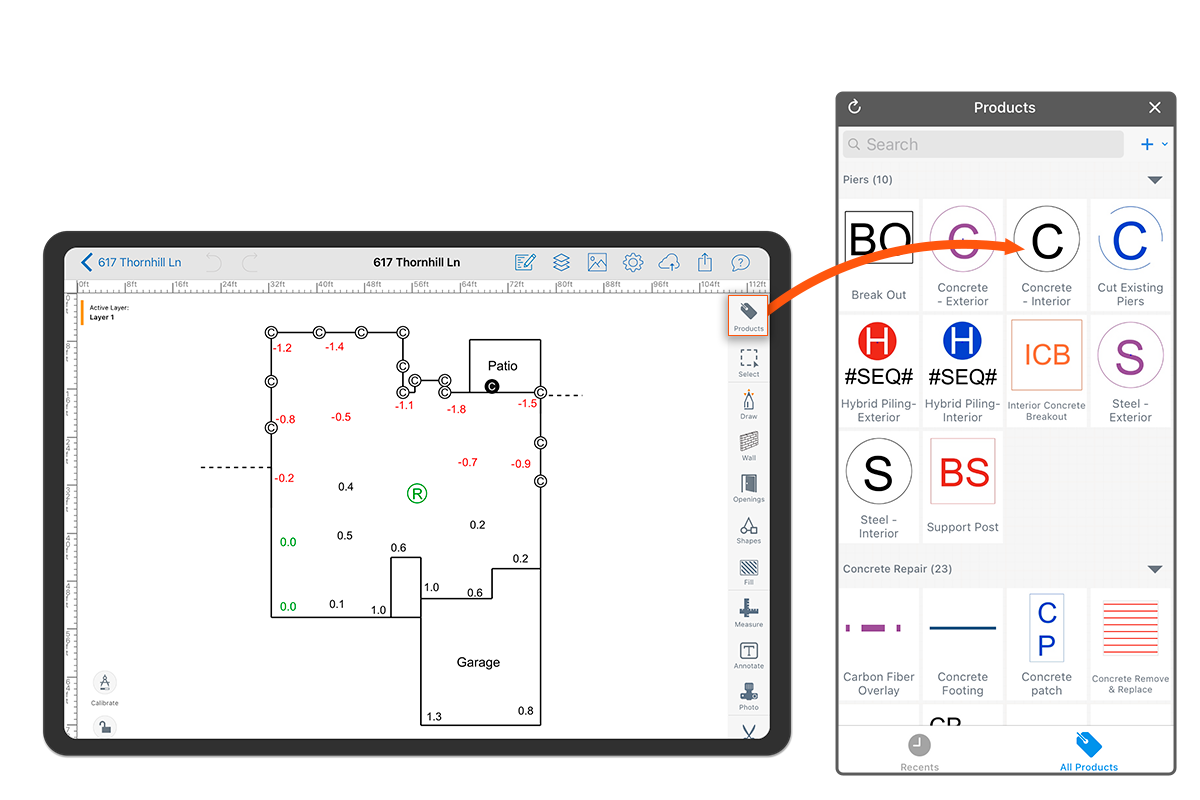 Add your products directly to the drawing
Your ArcSite account comes with the exact products you are used to quoting.

Simply drag and drop them onto your site drawing for an even more streamlined process!
Professional drawings,
no training needed
There's no longer a need for years of training or expensive courses to learn to use the most powerful mobile drawing program on the market.

Within hours, not years, you can be creating professional-level CAD drawings of every job site you encounter.