Unlimited storage and sharing
Store and backup all your important project files and drawings in our unlimited cloud. Your team can collaborate from anywhere at any time.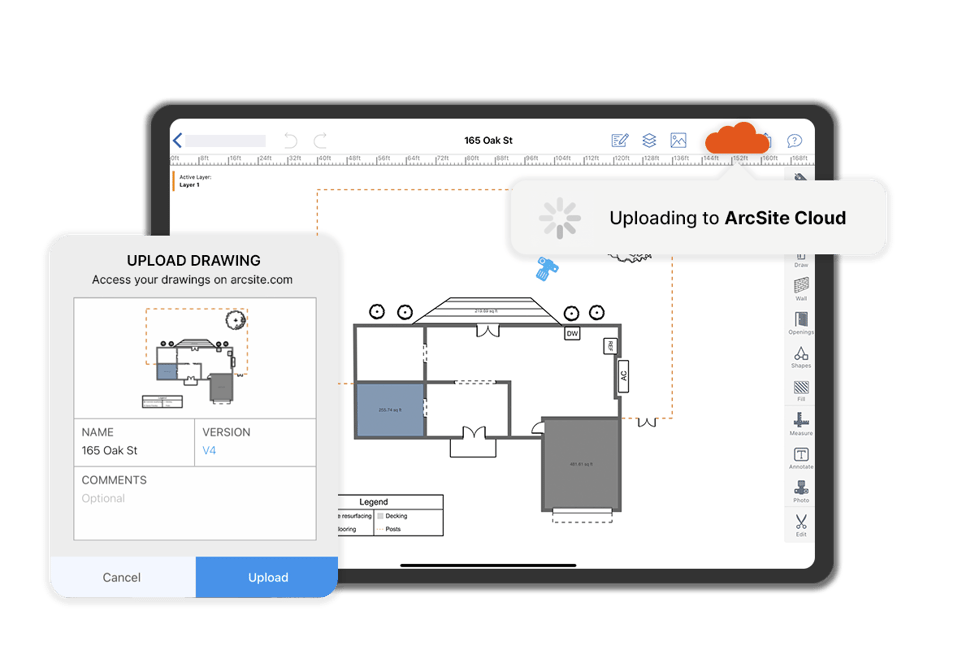 No more missed changes or lost files
Never go digging through a folder, file cabinet, or the back of your truck again.

Keep the most up-to-date version of your projects stored and organized on ArcSite's cloud.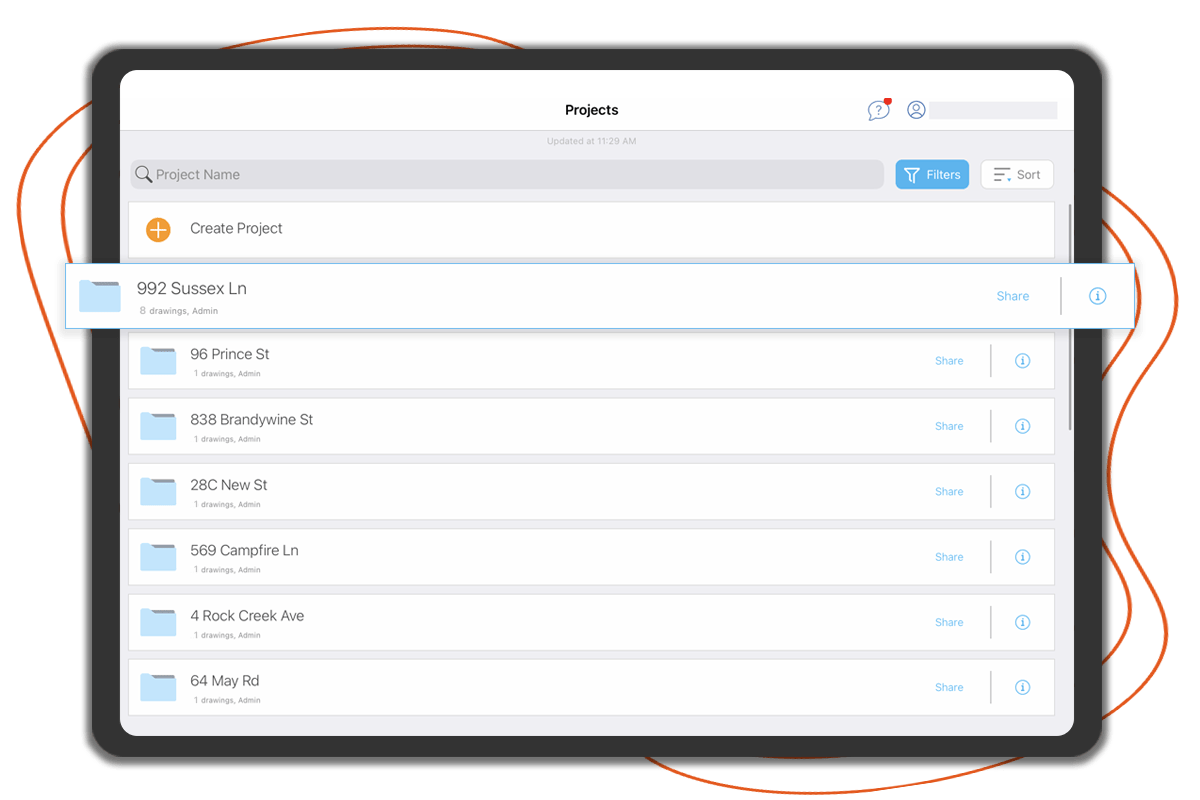 Access projects on any device
From the field to the office to the back of your truck, you'll always be able to access and review your project files.
The mobile sketching and estimation software of choice for residential contractors
ArcSite helps improve your team's output from the office to the field with precise and professional drawings.
Shared across your entire team
You can always see what your reps are working on in the field.

With ArcSite's online backup, you can have a signed proposal and material list before your rep even leaves the job site.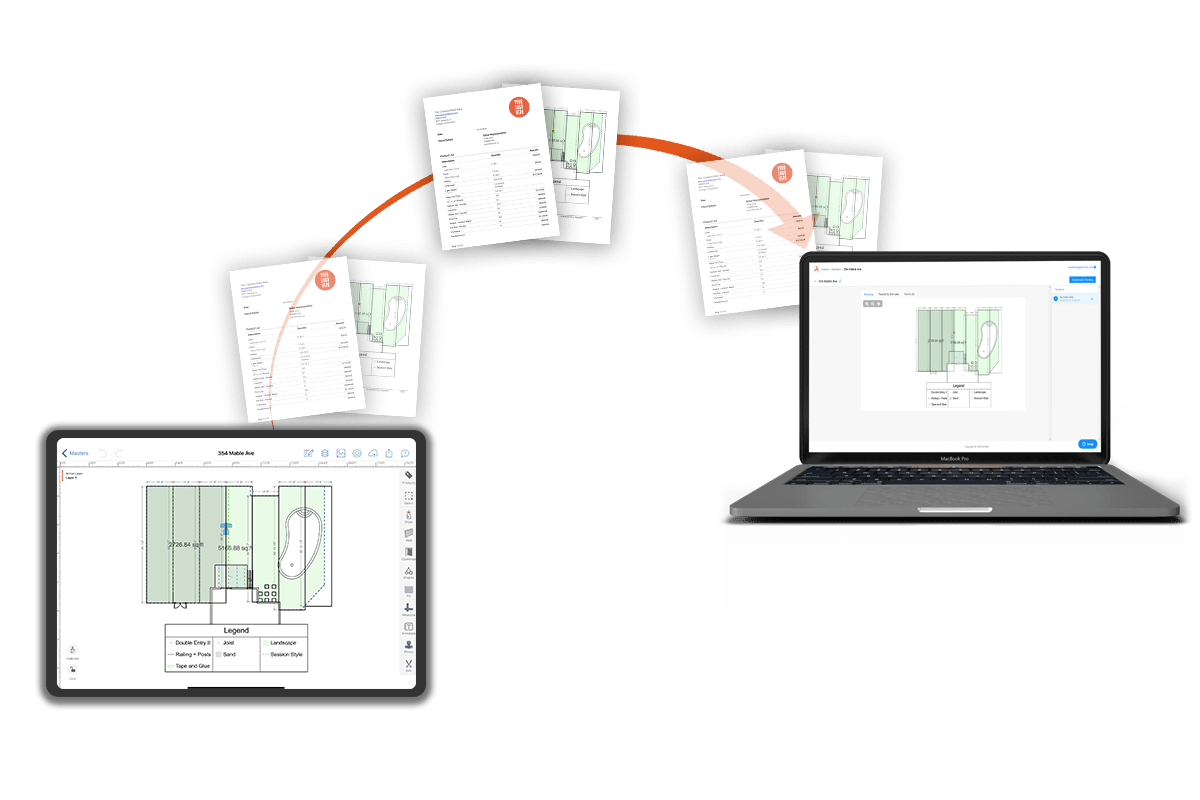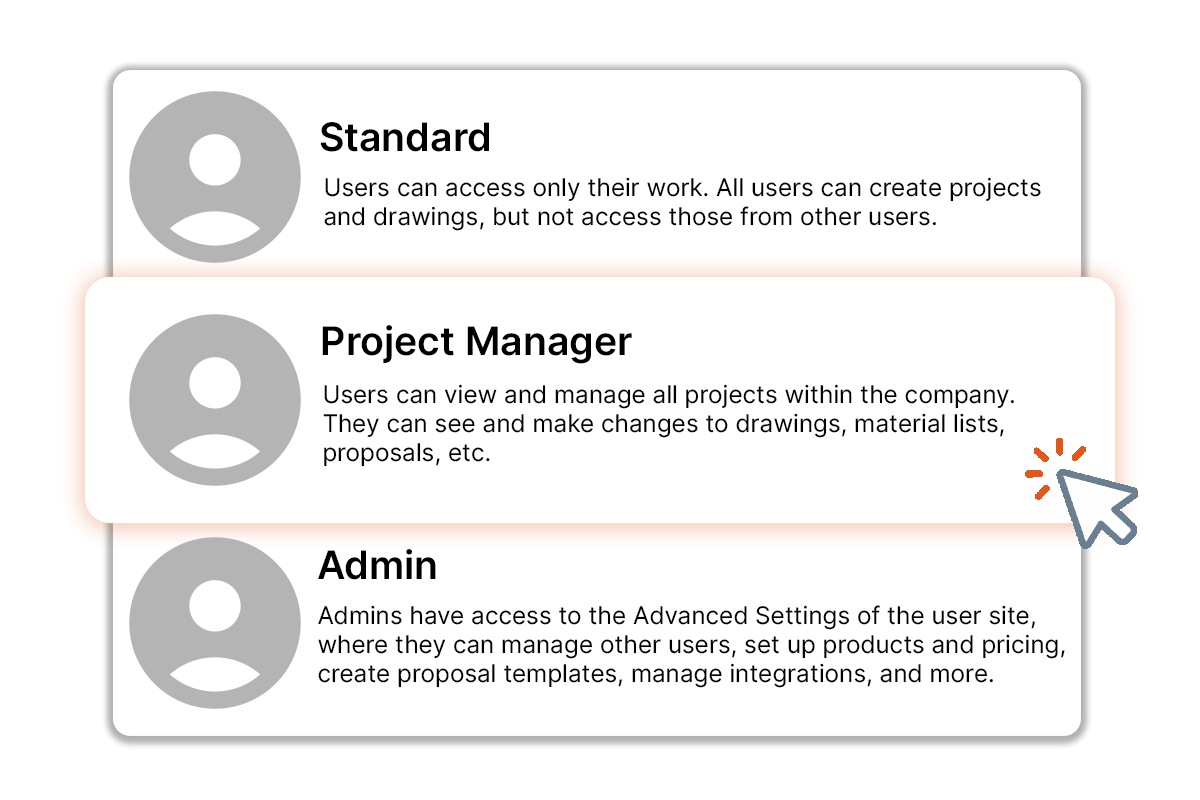 Customized access for each member of your team
Each role on your team sees exactly what they need to.

Admins can manage billing and ordering, while your install guys can stay focused on the job at hand.
Ready to try ArcSite?
Start your free 14-day trial today, or speak to a product expert for a personalized demo.
How hard is it for me to learn?
ArcSite was developed to replace clunky, outdated, and difficult-to-learn CAD programs.
With just an hour using the app, you'll be giving CAD pros a run for their money.

We also have loads of resources in our Help Center and our YouTube channel to help you master ArcSite.
What platforms is ArcSite available for?
ArcSite is available on Apple iOS, Mac, Windows, and Android devices.
What plans have drawing capabilities?
All of our plans have access to our drawing capabilities. You can find the differences between the plans at www.arcsiteapp.com/pricing.
Does ArcSite work with traditional CAD programs?
Yes, and no. Any drawing created in ArcSite can be exported in a range of industry-standard formats, including DXF, DWG, PNG, & PDF.

You can bring in any existing site plan in PDF, PNG, or JPEG formats.