Communicate vital project details with ArcSite's Photo tool
Directly embed photos of your job site right in the drawing and proposal so that it's easy for customers and your team to understand what's getting done!
Share photos of problem areas, existing conditions, and more with ArcSite's Photo tool.
Clearly communicate your scope of work
Visual site plans communicate the scope of work to your customer and help customers better understand the work to be done and align their expectations with the desired outcome.
Including pictures of the actual areas of improvement make it even easier.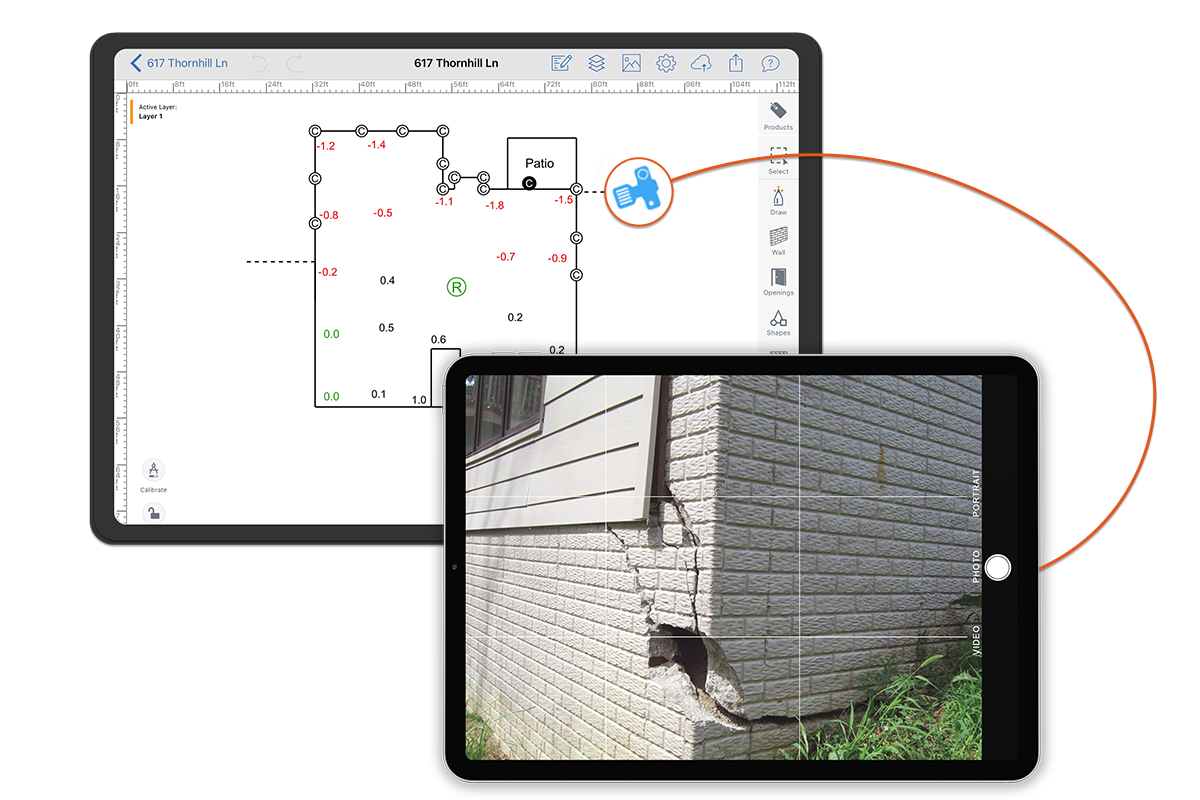 Create alignment between sales and production.
Easily communicate the scope of work to your customer with visual site plans, while making it easy for your production team to quickly understand the problems they are addressing.
All of your projects are easily sharable to the rest of your team through ArcSite collaboration and integrations with your other software.


The mobile onsite photo and markup management software of choice for residential contractors
ArcSite helps improve your team's output from the office to the field with precise and professional drawings.
Know exactly where you're looking
By positioning the photo tool on the canvas, there's no confusion about where each photo on your drawing was taken.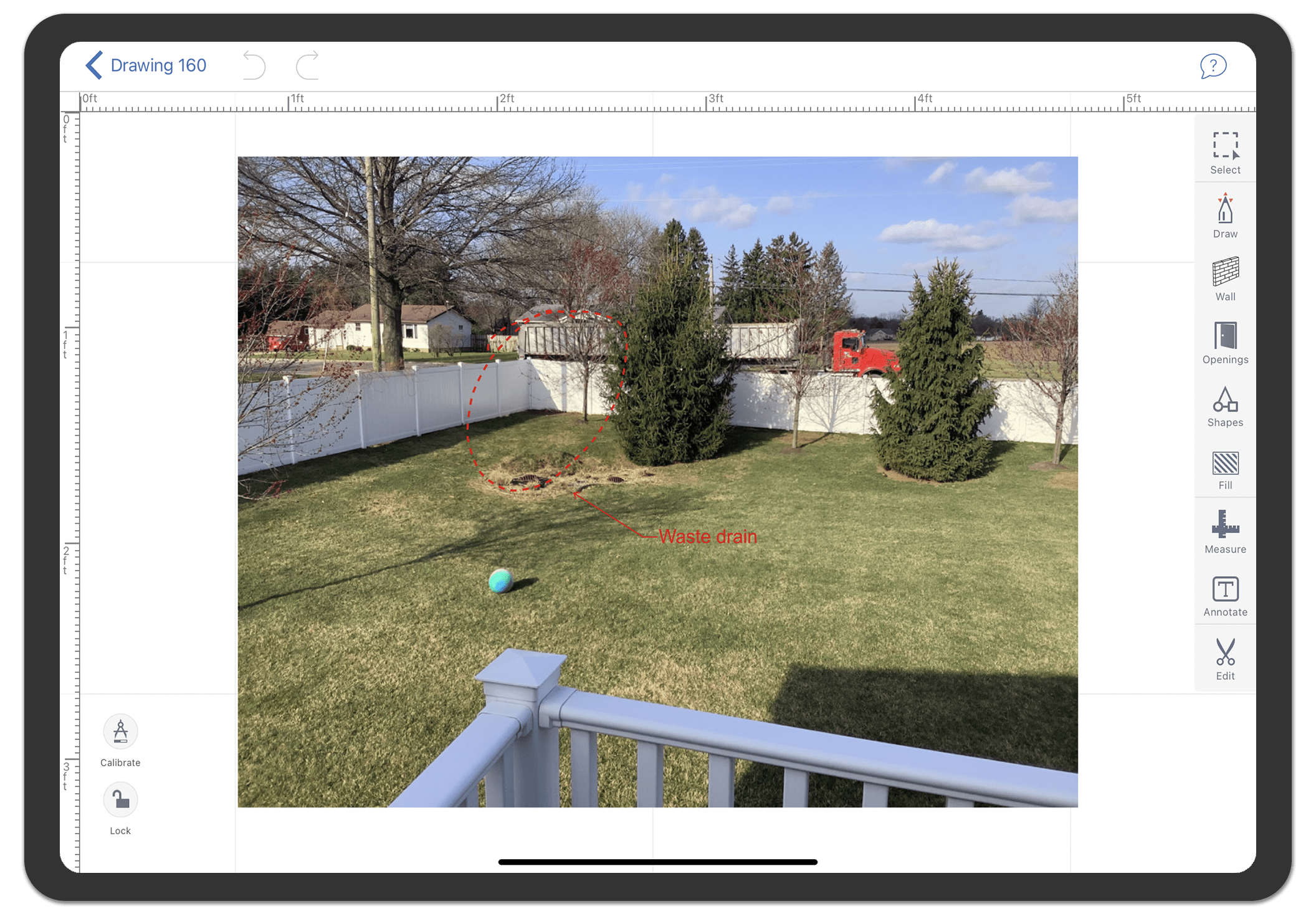 Markup photos for added detail
Draw directly on your photos to mark issues on the job site or show off pieces of the project more clearly, which is sure to make it easier for everyone involved!
Ready to try Photo Markup Management with ArcSite?
Start your free 14-day trial today, or speak to a product expert for a personalized demo.
FAQ
Have questions about ArcSite's Photo Tool?
Can I track multiple versions of a site plan in ArcSite?
Yes, in ArcSite, you can track multiple versions of a site plan as the software maintains a history of changes, allowing you to review and revert to previous versions, providing better control and management of your drawing iterations.
What is the best way to share markups with clients using ArcSite?
The best way to share markups with clients using ArcSite is by utilizing the software's cloud collaboration features, allowing you to securely and efficiently share drawings, annotations, and project information in real-time, ensuring effective communication and collaboration.
Can you create onsite drawings with ArcSite?
Yes, with ArcSite, you can easily create onsite drawings directly on your mobile device, allowing you to capture and document visual site data in real-time with precision and convenience.