Easily capture and draw visual site data
Every rep can't be a CAD expert, with ArcSite they don't need to be.
Create professional-level site drawings on a mobile device, no training needed.
Designers, estimators, and inspectors in every industry can use ArcSite to draw and markup site plans with ease.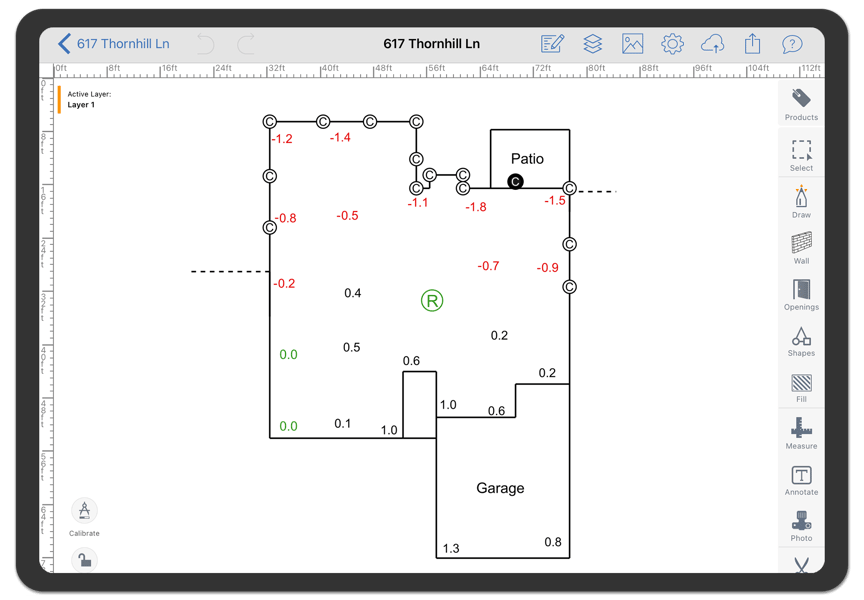 Perfect lines in every site drawing
As easy as pen and paper, but infinitely more powerful.

With ArcSite's proprietary tech, you can draw with CAD precision with just your tablet and finger.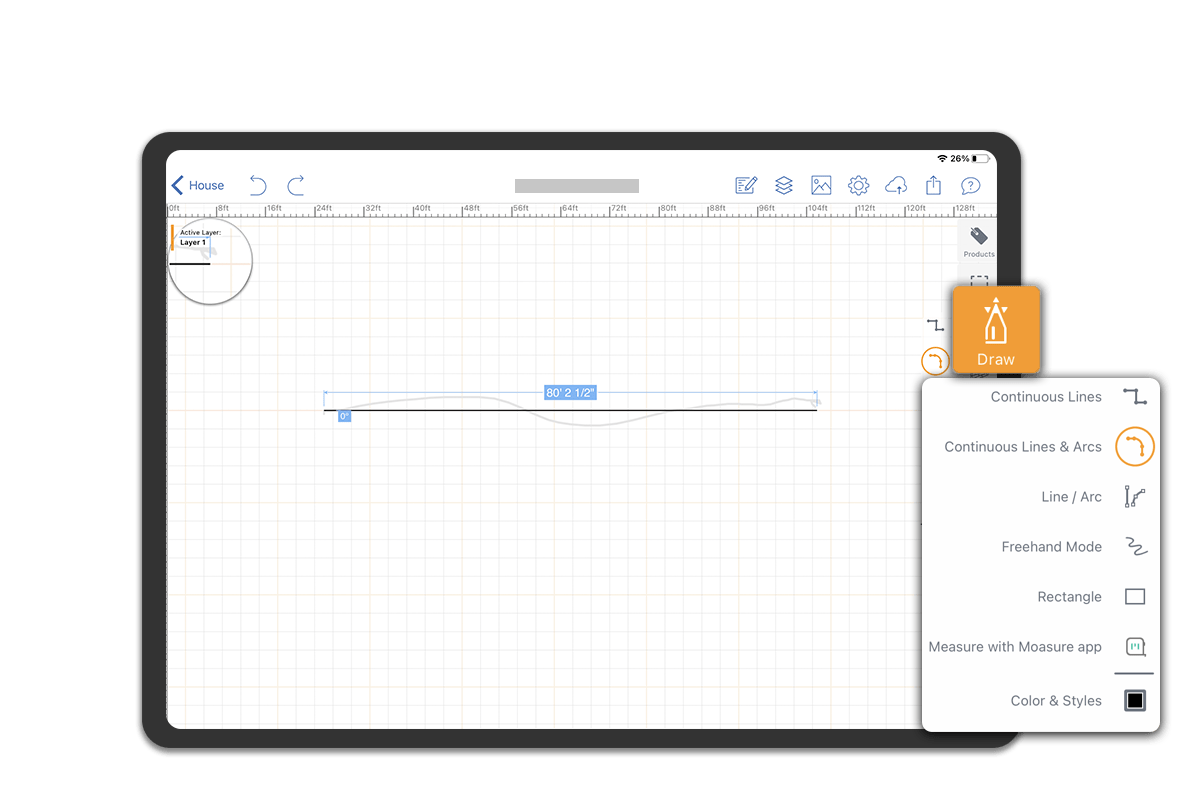 Create Custom Shapes
Set expectations with customers and your install teams with easy to understand site drawings.

From Landscape to HVAC, we've got thousands of pre-made shapes ready to instantly add to your account.

If you can't find what you need, you can always create Custom Shapes to fit any need.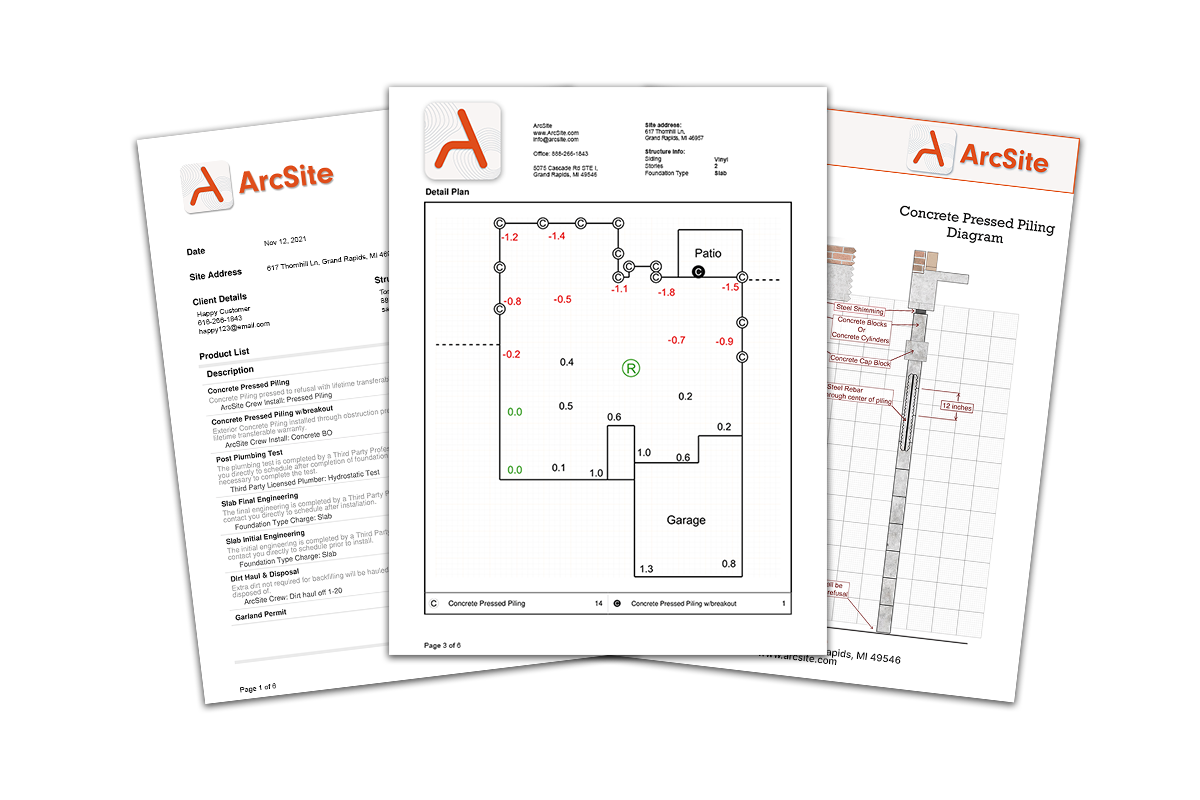 The mobile sketching and estimation software of choice for residential contractors
ArcSite helps improve your team's output from the office to the field with precise and professional drawings. Share your projects in real-time with our cloud collaboration and integrations.
ArcSite empowers contractors to create professional-level drawings effortlessly, enhancing communication and delivering exceptional results.
Always draw to scale with an
unlimited canvas
No more scribbling in the margins or using multiple sheets of paper, ArcSite's unlimited canvas lets you capture an entire job site without compromising.

From a simple home floor plan to a 1,000-acre project area, your drawings are always accurate and on one document with ArcSite.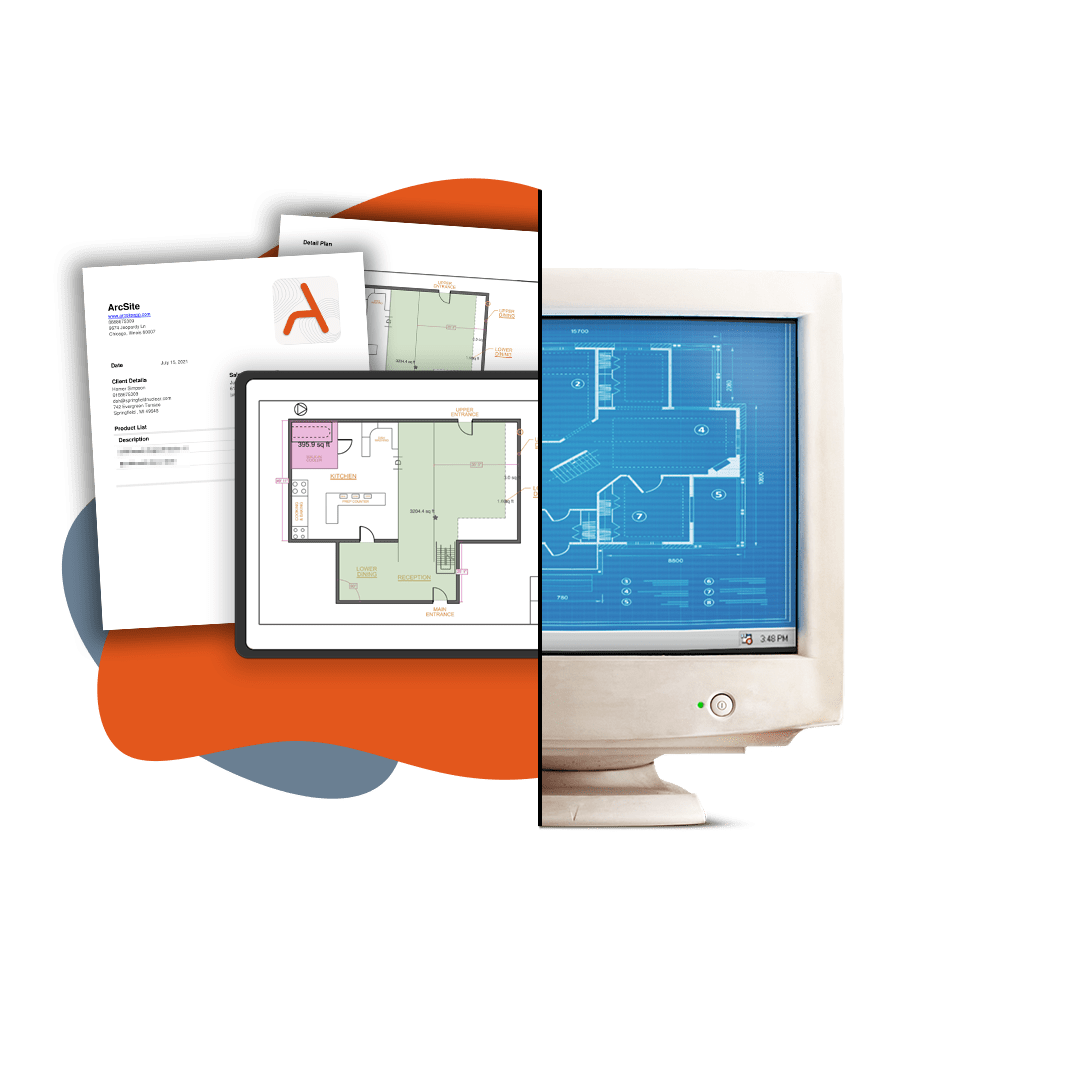 Professional drawings,
no training needed
There's no longer a need for years of training or expensive courses to learn to use the most powerful mobile drawing program on the market.

Within hours, not years, you can be creating professional-level CAD drawings of every job site you encounter.
Ready to Expedite Onsite Drawings with ArcSite?
Start your free 14-day trial today, or speak to a product expert for a personalized demo.
FAQ
Have questions about drawing with ArcSite?
How hard is it for me to learn?
ArcSite was developed to replace clunky, outdated, and difficult-to-learn CAD programs.
With just an hour using the app, you'll be giving CAD pros a run for their money.

We also have loads of resources in our Help Center and our YouTube channel to help you master ArcSite.
What platforms is ArcSite available for?
ArcSite is available on Apple iOS, Mac, Windows, and Android devices.
What makes ArcSite different from other mobile drawing software?
ArcSite stands out from other mobile drawing software with its precision and professional output, cloud-collaboration capabilities, integration options, and user-friendly interface. It offers accurate drawings, real-time sharing, streamlined workflows, and accessibility for residential contractors.
Is ArcSite cloud compatible?
Yes, ArcSite has cloud compatibility. It allows users to store and access their drawings, project information, and annotations securely in the cloud.
This cloud compatibility enables seamless collaboration and easy access to drawings from multiple devices, ensuring that users can work on their projects anytime, anywhere.
Can I create 3D drawings in ArcSite?
No, ArcSite does not currently support the creation of 3D drawings. It is primarily focused on 2D drawings and provides a range of powerful tools and features for creating precise and professional 2D drawings.
What plans have drawing capabilities?
All of our plans have access to our drawing capabilities. You can find the differences between the plans at www.arcsite.com/pricing.
Does ArcSite work with traditional CAD programs?
Yes, and no. Any drawing created in ArcSite can be exported in a range of industry-standard formats, including DXF, DWG, PNG, & PDF.

You can bring in any existing site plan in PDF, PNG, or JPEG formats.