Use Cases
How All Gutter Systems makes more sales with ArcSite
---
"I can't imagine working without ArcSite, now that we are using the program" – Bill Friberg, Project Manager, All Gutter Systems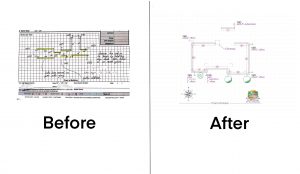 Company
Founded in 1987, All Gutter Systems is West Michigan's Premier Gutter Contractor. AGS has installed and serviced over 53,000 homes in the Grand Rapids, Holland, and Muskegon areas. All Gutter Systems currently employs three salespeople, three crews of gutter technicians, and a small warehouse and office staff.
Challenges
As a high volume service company, All Gutter Systems takes in leads from multiple sources—referrals, phone calls, and online advertising. Salespeople typically go out to five to seven homes a day, take measurements, and draw up proposals. These used to contain a crude "bird's eye view" drawn up on the bottom of the estimate to detail where gutters or gutter protection need to be installed. This bird's eye view also contained notes on downspout placement, problem areas, and customer requests.

Because of the volume of incoming leads and daily visits, salespeople were in a hurry and often drawing up incomplete or inaccurate drawings with important details missing. This often led to technicians making return trips to job sites to complete installations. Additionally, while salespeople often took photos of job sites while taking measurements, these were not tied to the bird's eye view or proposal in any way. If a customer called in with a question about the scope of proposed work or to make a change, All Gutter Systems had no easy way to access a salesperson's notes or photos. At times, this meant salespeople also had to return to potential job sites to get eyes on the job so both the company and the customer would be on the same page.

Although drawing these bird's eye views by hand had created a host of challenges, AGS had been unable to find a better solution until they discovered ArcSite.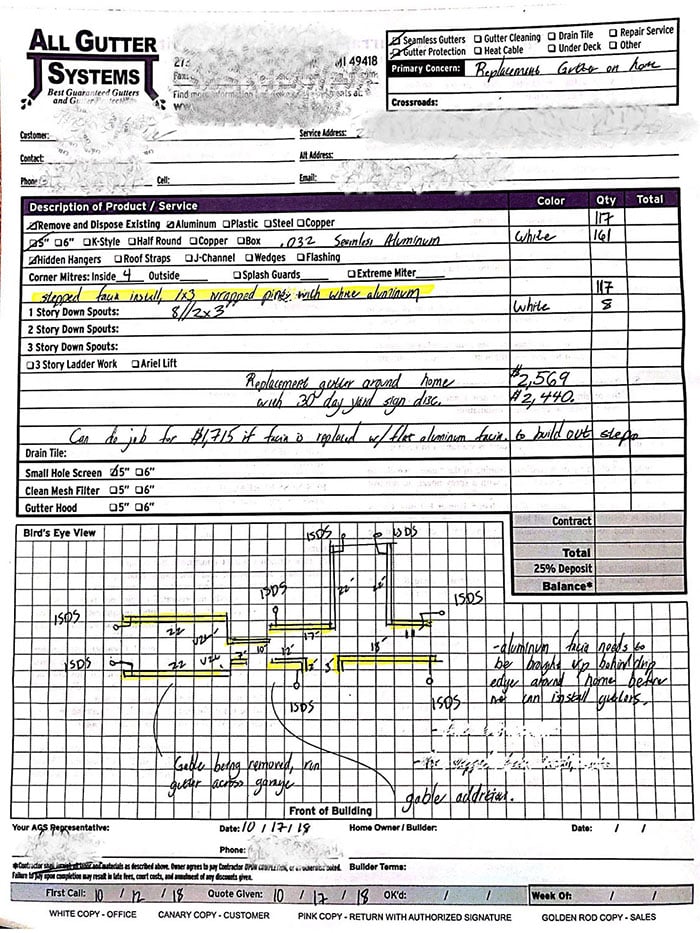 Solution
All Gutter Systems chose ArcSite's Gutter Estimate Software to help their salespeople move away from chicken-scratch construction drawings to clean, professional CAD designs drawn on-the-go. Because salespeople were drawing the new bird's eye view from a tablet, they were able to take photos from the same device and integrate those directly into the drawing using ArcSite's photo integration and markup tool.

All Gutter Systems quickly mandated that salespeople take photos at every job site, save them to the drawing, and upload them to the cloud. Before installation crews were sent out to complete a job, the project manager would sit down with technicians in the office to review photos and drawings in their gutter estimates to make sure they were bringing the proper equipment and components.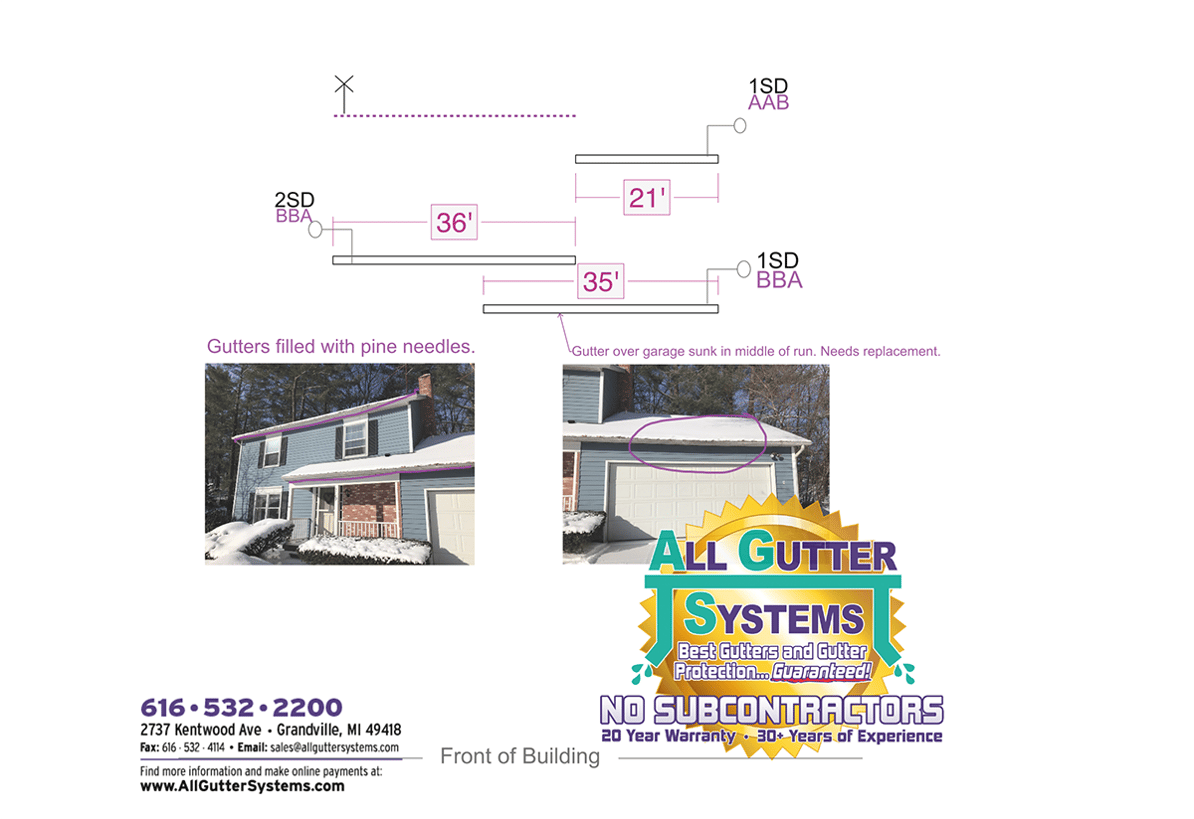 The photo tool was also used to clearly illustrate where downspouts would be placed around the home. While this was indicated on the bird's eye view before, the symbols used to indicate downspouts didn't mean anything to clients. By visually drawing where these would be placed, clients were better able to understand how the gutter system would look on their home, leading to shared expectations between installers and customers.

Benefits
Fewer return trips to job sites
Because technicians were able to consistently review photos of job sites in advance, they were able to catch details that salespeople had either overlooked or forgotten to write down.
With these details known in advance, AGS found they weren't sending installers back out to job sites nearly as often. By utilizing a multi-functional gutter estimate software, All Gutter Systems saw more productivity and increased revenue from each of its technicians.
Accurate pricing
Before ArcSite, salespeople were spending hours each day manually adding up measurements and calculating the cost of a gutter installation. Because of the human element in these calculations, jobs occasionally came back to the office with little to no profit built in, costing AGS time and money.
Using ArcSite's Gutter Takeoff Software, salespeople were able to automatically calculate the cost of a job, saving them several hours each week normally spent on paperwork and eliminating human error.
More sales
Potential customers often indicated how impressed they were with the ArcSite construction drawings. AGS utilized a mobile printer to print off the drawings created in ArcSite and left them with customers immediately after measuring the house. Several large customers indicated they had chosen AGS due to the professional nature of the drawings and the clear indication of downspout placements.
Instant access to construction drawings of potential customer's homes
Drawings and photos taken in ArcSite are automatically saved together and retrievable at any point on both phone and tablet. If a customer called in with a question or to request a change, salespeople were now able to search for the drawing they had created under their name and see the customer's home. This allowed them to speak with the customer and answer questions about their home as if they were standing in their front yard, months or even years later.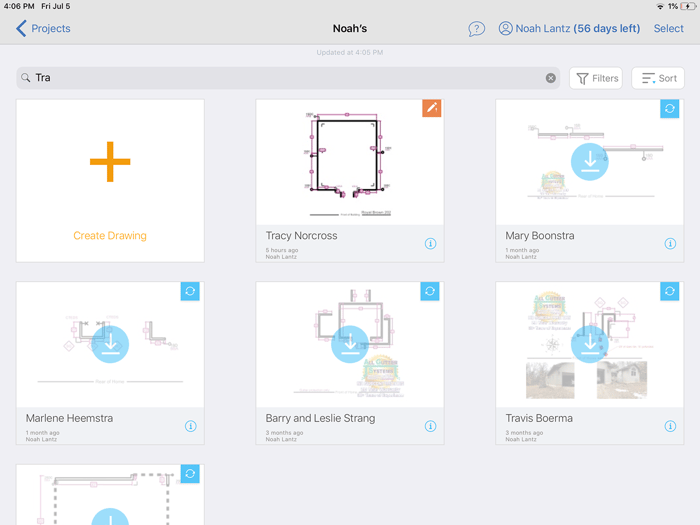 Conclusion
Employees at AGS estimated that ArcSite saved roughly 40% of the time otherwise spent manually calculating the cost of a job. In addition, the tool proved simple enough to use that it was widely adopted throughout the company and has since become an indispensable tool for the business.