Effortlessly Qualify Leads
Embed mySalesman on your website to effortlessly qualify and disqualify leads prior to ever visiting their home.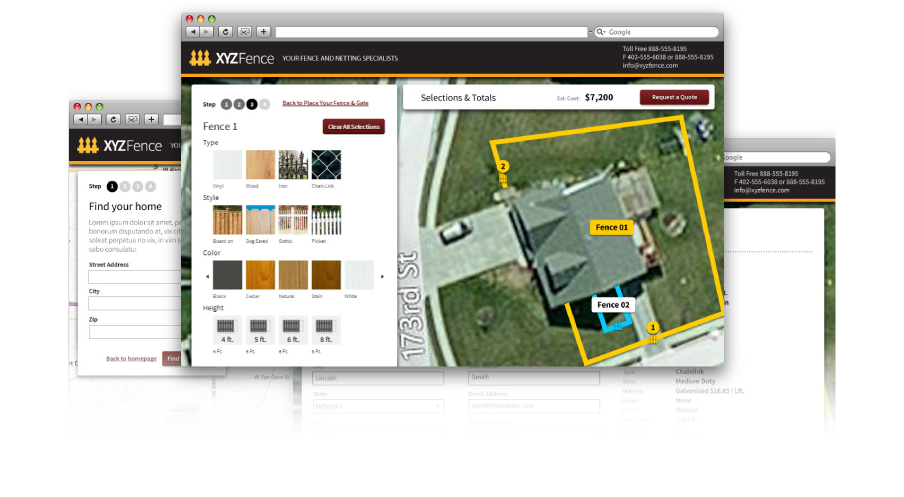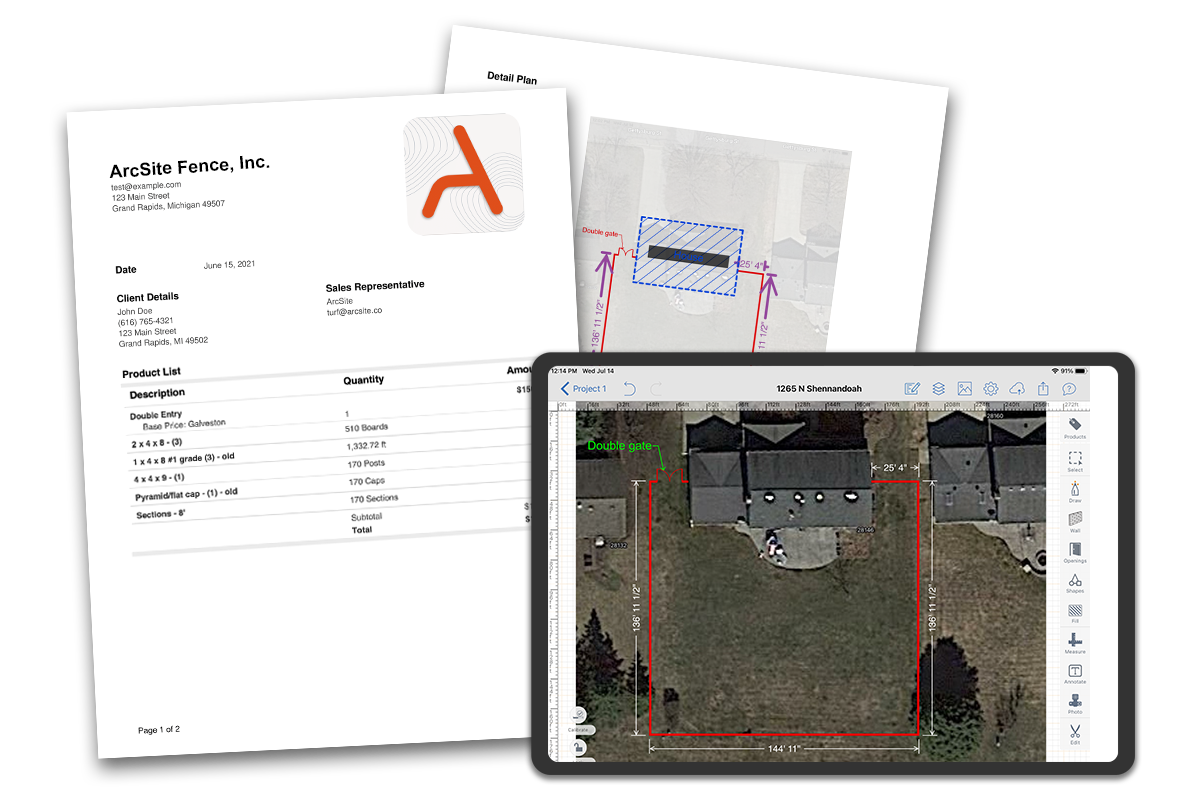 Automatically Produce Estimates and Materials Lists
Seamlessly transfer customer/lead data from mySalesman into ArcSite.
Produce a fully scaled fence design, takeoff/materials list, and signable proposal in minutes.
Save Time
Prequalifying your leads allows your customers to know what to expect. Only visit the homes that make sense for both the homeowner and your fencing business.
Save Money
Time is money. The combination of mySalesman and Arcsite allows you to visit only serious customers and generate estimates and material lists faster than ever.
Close More Deals
The professional estimate generated in ArcSite will help you stand out from the competition and significantly increase your close rates.
Request a Demo
See what mySalesman and ArcSite can do for your business!
Want to see how the combination of mySalesman and ArcSite can transform your Fencing business?
Schedule time with one of our product experts and see how you can qualify jobs effortlessly, automatically generate a professional quote and materials list and close the job on your first and only visit to the job site.