INTEGRATION
ArcSite + QuickBooks
Connect ArcSite with the leader in small business accounting and record-keeping software, QuickBooks.
With the integration enabled, drawings in ArcSite immediately create an invoice and customer record in QuickBooks. Payment collection can even be sent to your customers in real-time.
Put an end to manual processes and double-entry
Automatic customer and invoice creation in QuickBooks

Seamless and automatic payment collection
With ArcSite connected to your QuickBooks environment, your customer data and invoices are automatically created based on your inputs and sketches in ArcSite.

From sketch to invoice
Sync sketches and turn them into invoices
Draw your jobs in ArcSite and sync them to Quickbooks with the tap of a button.
Drawings synced to QuickBooks create a customer in the system and auto-generate an invoice to expedite tracking and payment.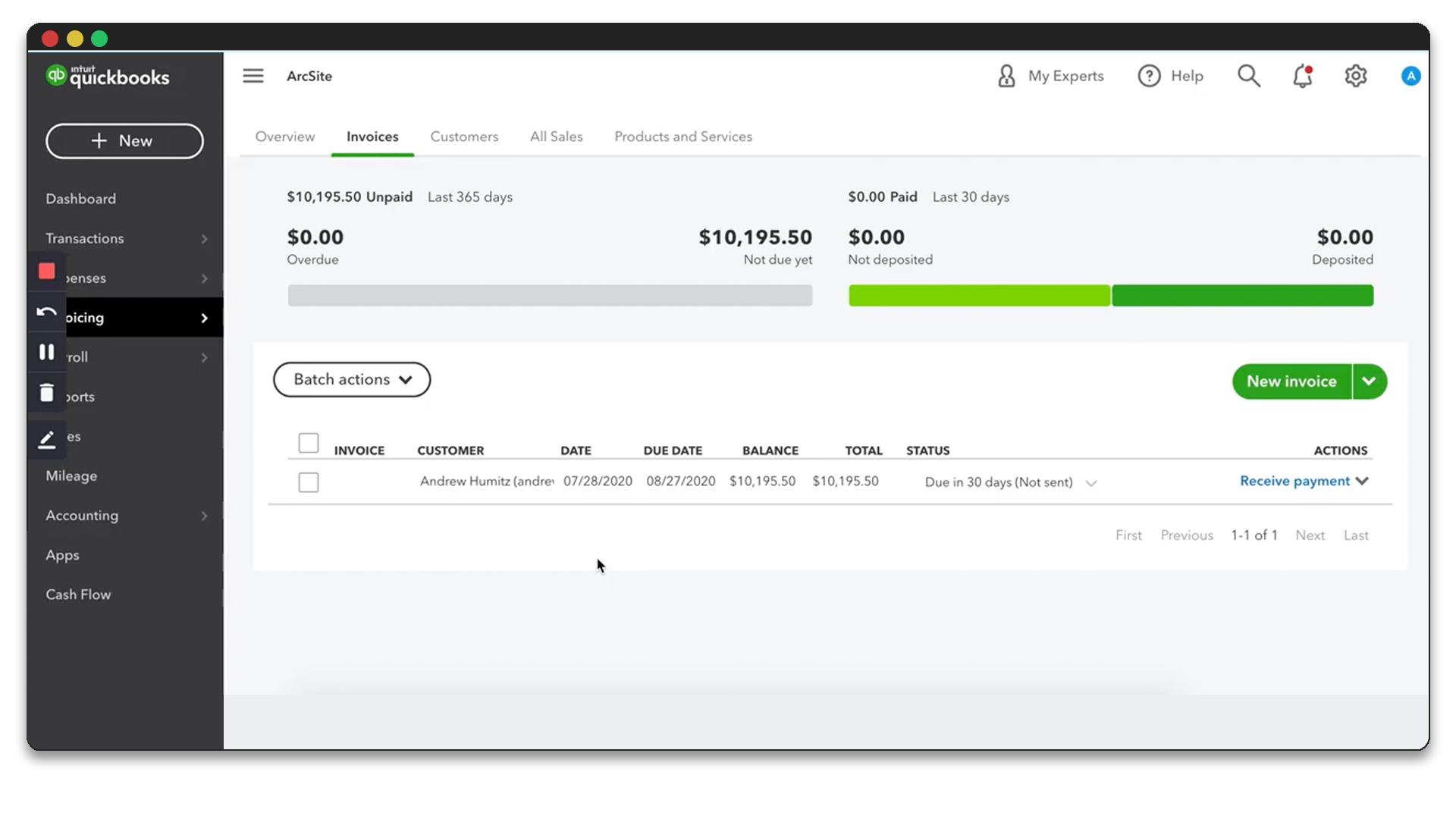 Expedite your payments
Close deals and collect payment on the first visit
Take the admin work out of the process with the ArcSite and QuickBooks integration.
Invoices are automatically generated based on the job and payment requests can be sent instantly.
Thousands of businesses choose ArcSite as their choice of drawing and estimation software
Estimators, Technicians, and Inspectors from all kinds of industries love ArcSite.
From presenting visual sales proposals to gathering in-depth site data, ArcSite does so much more than amazing drawings.
FAQ
Still have some questions?
Is this QuickBooks integration available to all tiers of ArcSite?
No, integrations are currently limited to the Enterprise tier of ArcSite.
Is the QuickBooks+ArcSite integration easy to use?
Yes, it's very easy!

Our friendly Customer Success team will help you get everything set up and ensure your team is trained.